Welcome to Aqua Everbest Industry Co.,Ltd. and thank you for looking at our Website! We are primarily a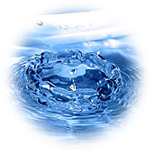 manufacturer for all types of water treatment products.

Welcome to Aqua Everbest Industry Co.,Ltd.. is a progressive company with over 15 years of combined experience in manufacturing and marketing water filter products worldwide.

Our products include:drinking water filter reverse osmosis system, undersink and countertop water filters, shower water filters,whole house filter systems, replacement filter cartridge, POU systems; UV systems;quality faucets;diverter valve; plastic housings; stainless steel housings;bag housings,Quick fittings,jaco fittings;etc.

Our products are well sale in China,American,Taiwan,Thailand,Canada and Europe etc.